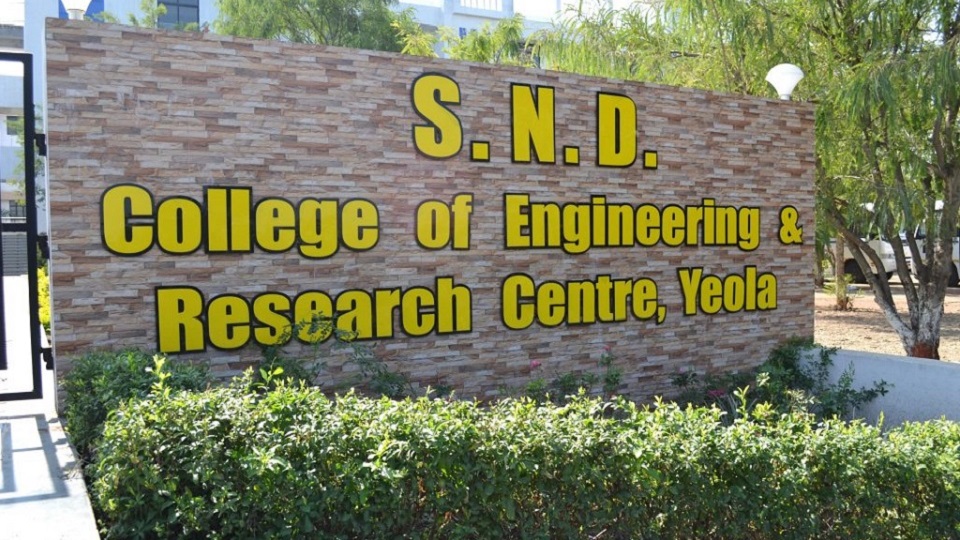 SND College of Engineering & Research Center, Babhulgaon established in 2006-07 is located in Yeola. Yeola is one of the Taluka in Nasik district of Maharashtra. The campus is spread over natural landscape of 150 Acres. The site is very healthy and beautiful & being away from city atmosphere is free from pollution. The city is located at 23 Km from Manmad, 35 Km from holy place, Shirdi. The nearest airport is Aurangabad. The college is situated on Yeola – Lasalgaon road 5 Km from railway station, 3 Km from Bus stand.
To create multifaceted engineers ready to serve the nation and the world.
To use value based universal education of engineering and technology to develop the nation for global competitiveness and to bring harmony to mankind.
The Institution tries to excel in imparting quality professional education that is inculcated with moral, ethical and spiritual values to engineering and management students to make them globally competent.
UG Courses
Engineering is the detailed study of technology and science that focuses on Computer technologies, designing and creating of engines, machines, electrical systems, and various technological structures.
PG Courses
Students willing to take up admission of the Post-Graduate courses, offered at SND Engineering College get know about admission process for academic year 2022-23.